Journaling
Each user has a personal journal area. To start a new journal entry, click on the chevron to open the Personal Journal area, and then click on the pencil to open the journal editor and begin writing a new entry.

The journal editor is a rich text editor similar to the observation essay component. Make sure to give the entry a title and 'TAB' to the primary editor area.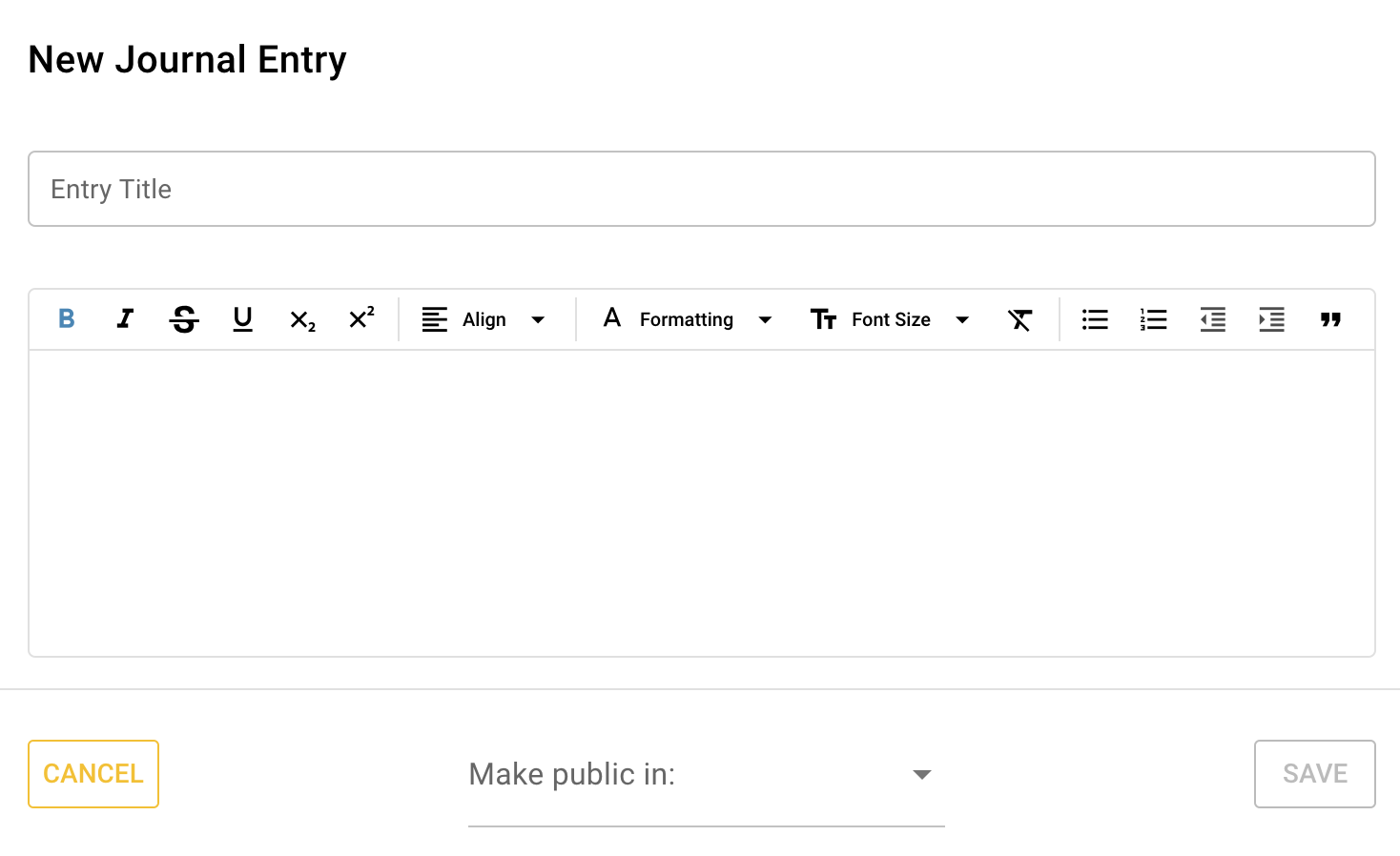 When you are done, simply clicking on the save button will save the entry into your personal journal area. If you would like to share your journal entry with your students or peers in a specific class, click on the 'Make public in:' popup list. You may select one or more classes. All of the members in each course will be able to read your entry.
You can edit, delete, or modify your sharing preferences for a journal entry inside your personal journal area. Any changes made there will be reflected in the shared entries.